The cats in my brain are feeling a little like this...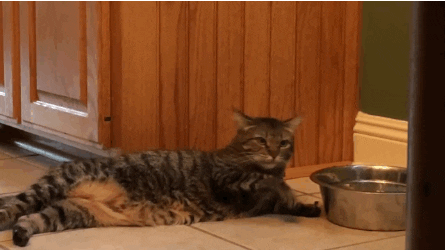 And they really want to be like this...
If you feel up to helping out my brain-cats to get up off their bellies and out of their tired little pools of meh, I'm calling for submissions.
What does this mean? You can submit using the Support Tickets (only) with the subject of 'Yo Rish' and in said submission write up 1-5 room descriptions. What kind you ask? I want underground. I want to feel like I am in the underbelly of the earth itself. Imagine dark, dank, terrifying places that might force you to crawl, that might force you to get REALLY close to your adventuring cohorts.
The details:
-No less than 4 full sentences, and in that, no less than 4 lines. Imagine the line break down on the game.
-Underground.
-Don't put any objects in, actions of people, mobs, or detail a specific time of day or season.
-Understand I might not use them, I might fully alter them. I'll still name you in my final project as a helper to the creation of awesome, fear not.
-Use Support Tickets. PMs will be ignored.
-Submit no more than 5, you can do 1 or 2 or 3 or 4 or 5. No more than 5.
-Yes you can intend these 1-5 rooms to be attached, that's cool.
-Submissions will be accepted until the 12AM 9/8.
Have fun, and Bub-On.